Pěší stezka St. Anthony Channel
In July 2013 walking trail was opened for all visitors of Šibenik through St. Anthony's Channel - one of the many attracitons that made Šibenik very famous. It's long about 4.5 km and because of hilly area walking through channel takes about an hour. It's beauty lies in the magnificent view on Šibenik and whole channel in all directions. Also, walking trail connects St. Nicholas fortress with land. Apartments are located about 5 km away from walking trail.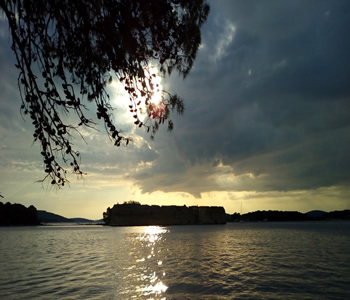 St. Mikuláš Fortress
St. Nicholas fortress was built in the mid-16th century on the entrance of St. Anthony's Channel, the narrow strait which ledas to Šibenik. Main reason of its construciton was when Skradin fall under assault of Turkish soliders in 1522. From the fortress you can see whole length of the channel and panorama of the city of Šibenik. If you want to visit fortress you can use the walking trail trought St. Anthony's Channel. Fortress is 5 km away from the apartments.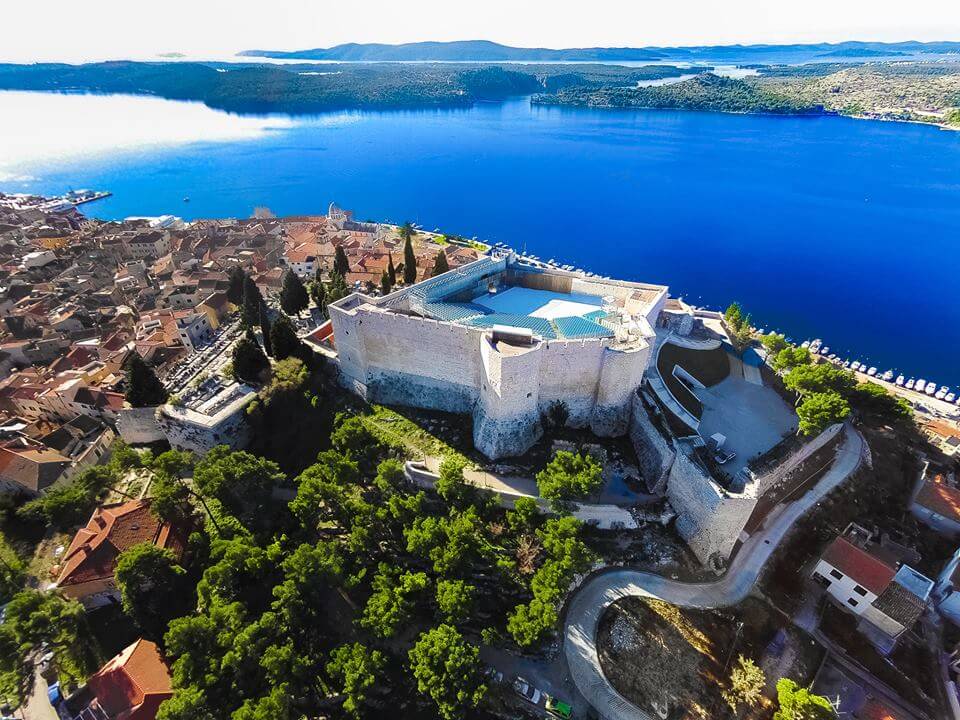 St. Michael pevnost
St. Michael's fortress is situated on a hill, 70 m above sea level. She is a recognizable symbol of the city of Šibenik, and as such, it bears great cultural-historical and spatial-urban significance and represents significant architectural heritage of Dalmatia and Croatia. She offers a magnificant view of the city and on summer she turns in summer stage where are held numerous events and concerts.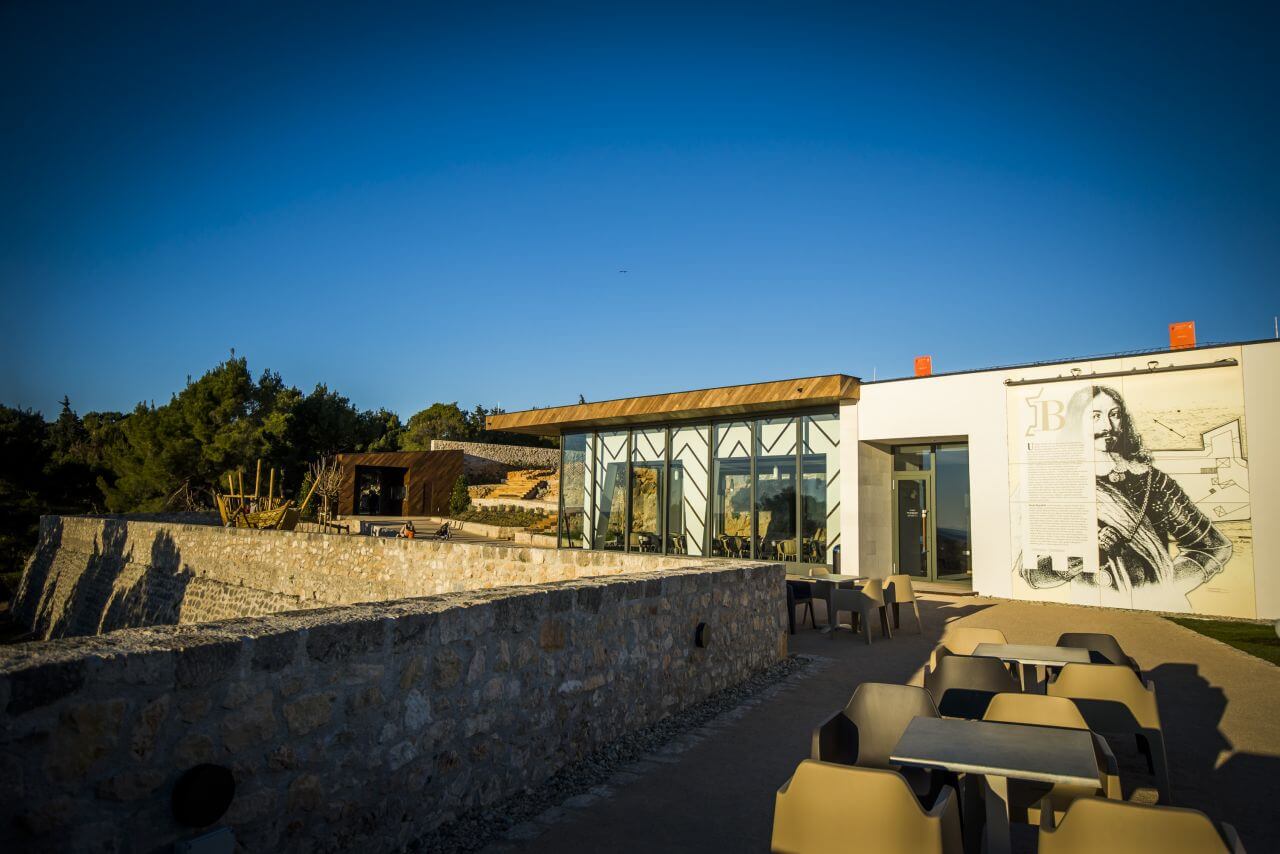 Barone pevnost
Barone Fortress was built in 1646 on Vidakuša, the 80 meter-high hill above the city. Along with the other three fortresses in Šibenik, it represents a unique defence system which resisted the enemies of the city for centuries. Today, it has an exceptional monumental value recognized across Europe. From the fortress you can see whole old town Šibenik and the entrance of St. Anthony's Channel.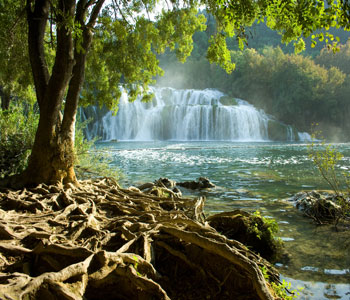 Národní Park Krka
The national park is a unaltered area of exceptional natural value, including a lagre number of preserved ecosystems. The purpose of the park is to serve science, culture, education and recreation and especially for tourism activities for its visitors. See more at National park Krka.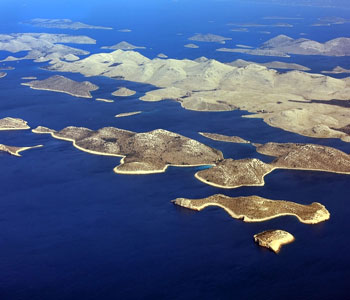 Národní Park Kornati
Kornati islands are islands located in central Dalmatia, west from Sibenik and south of Zadar, within the Šibenik-knin county. The archipelago consists of 150 islands in an area of 320 km2. See more at National park Kornati.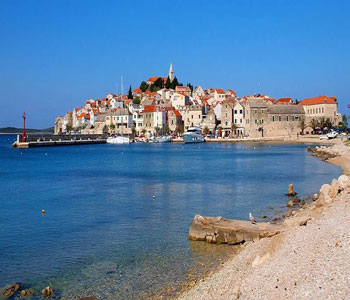 Obec Primošten
Municipality Primošten is located on the south of the county, between Sibenik and Trogir. The town is known for its vineyards, the traditional donkey races and the beach Raduča, which was voted one of the 10 most beautiful Croatian beaches. See more at Primošten.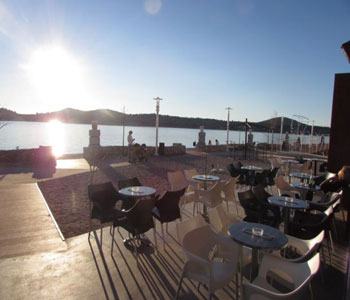 Pláž Banj, Šibenik
Beach Banj is Šibenik's public beach from which you can see the old town centre. Banj is a beautiful pebbly beach with numerous facilities that is ideal for children and also for all sports lovers. Beach Banj is located on the west side of the town.
Pláž Rezalište, Brodarica
Beach Rezaliste located in the immediate vicinity of our apartments, more specifically in Brodarica. Beach Rezaliste the pebble beach is ideal for all ages. Resting on the beach, you can drink coffee in the beach bar Fjaka, or take a snack in its fast food.